Katie Lou Samuelson (Huntington Beach, California) is the youngest of three sisters, all linked to basketball: Bonnie, Karlie and Lou. Both of her sisters played at Stanford University, but Lou wanted to create her own path and chose to cross the country to play with UCONN, a college with a history of creating stars. Diana Taurasi, Charde Houston and KaleenaMosqueda-Lewis, are a few of the California players that had success there, and she liked the challenge.
Katie Lou was coming off a historic high school career at Mater Dei where she achieved awards like National player of the yearbyGatorade, USA Today, McDonald's and the Women's Basketball Coaches Association, the Naismith trophy, and the unanimous vote forAll-American first team.
She achieved her high school's record on points per game (29.2), percentage in field goals (62.0), percentage in free throws (89.4), free throws taken (178) and 3 points taken (117). These statistics made her dare to cross the country and try her luck in the best college team in history, UConn.
She arrived in Connecticut and made history winning the national championship and being chosen Freshman of the year with 79 3-pointers made in her first year. The following seasons made Lou the leader of her team, passing 2000 points in her college career, a success only 9 other players have achieved.
But, in spite of all the accomplishments, Katie Lou wasn't happy "I always used to make excuses about why I felt a certain way. I'm hard on myself and became accustomed to a lot of negative self-talk. I used to tear myself down in ways that I didn't realize I was doing. I was in denial about how I felt. Something in the back of my head convinced me that I was being dramatic and that nothing was actually wrong. I wanted to be seen as reliable, tough and resilient, so I kept it all to myself".
"I had moments after games where I needed to break down and cry; sometimes you need to release energy. I remember being in the locker room after a game, crying and upset. The coaches talked to me, asking me what I needed. I said something along the lines of, «Look, I just want to play the next game and I'll be fine.» And I ended up playing one of my best games. So for the moment, it was solved". In fact, Lou made a record: the game with more 3-pointer made without failing 10/10 and 40 points in just three quarters. Incredible.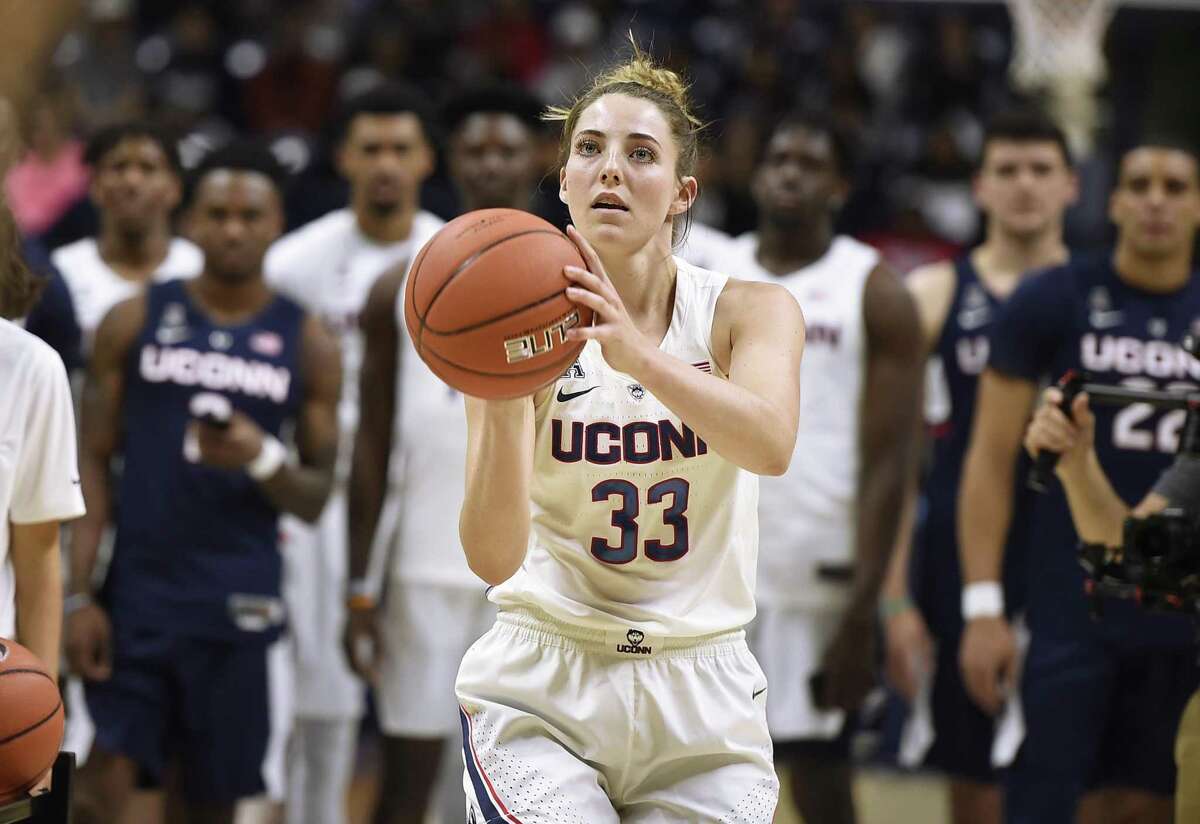 Unfortunately, the injuries came and the younger Samuelson felt overwhelmed, since her whole life revolved around basketball: "It's especially hard as an athlete to be injured when your identity is wrapped up in basketball and you're still figuring the rest out". The mental health problems worsen when we refuse to feel those negative emotions, as Lou stated "I thought about things that I have, my privilege and the opportunity I have that other people don't. I thought: What right do I have to feel bad? I knew I felt drained and down, but insisted to myself it wasn't a big deal. It couldn't be."
Any minor incident was enough to set the PerfumeriasAvenida player off, and that is when she knew she needed to ask for help. Lou has been able to improve her mental health thanks to professional help and she has learnt to not be so hard on herself. Although, that is not enough for the Californian, she also wants to help other people "I want to be part of spreading awareness about mental health, too. The pandemic and knowing how challenging that can be for so many who are either publicly, or maybe privately managing through mental health challenges actually played a big part in my summoning the courage to share." That shows a great personality behind a great player.
Mental health has to stop being a stigma, both for athletes and for the community. A great part of the player's pressure comes from media and the fans, and sometimes, we are not aware that apart from being athletes, they are people and have the right to fail.
In basketball, Katie Lou Samuelson was drafted by Chicago and then transferred to Dallas, two teams in which she did not have the opportunity she deserved. After two years full of doubts, she arrived at PerfumeriasAvenida encouraged by her sister Karlie and started seeing the same Lou everyone was passionate about at UConn: Finals MVP in the Spanish League (LF Endesa), Best Forward in Euroleague and the Spanish League.
After this amazing season she signed with the Seattle Storm, current WNBA champions, and she has been recording the best season as a professional up until now. In conclusion? The talent has always been there, she just needed self-confidence and a chance.
Translated by Vera Varela
Images via: Getty Images and FIBA
#EntraEnLaZona
If you like reading about basketball we recommend that you follow us on our Twitter and there you will find all the content we publish. In @ElPerimetro_es you will find it!